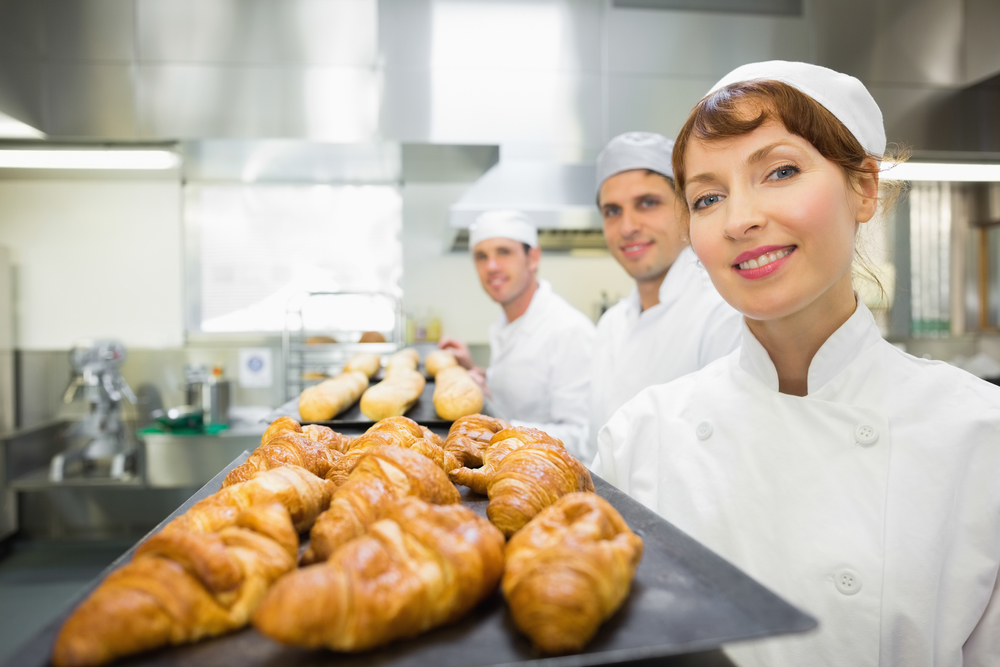 You might need to improve ventilation in your bakery if it gets too hot too often. Does smoke and steam hang in the air? Can you barely breathe after a couple of hours on the job? A lack of air circulation can make your ovens your worst enemy.
Beyond your comfort level, consider whether your bakery kitchen is meeting building code regulations. Also, too much humidity in the air can affect how dough responds, influencing the outcome of your products.
Try the tips below to improve ventilation in your bakery.
Design it Right
If you're designing a bakery kitchen, make ventilation one of your top priorities. An experienced design consultant or commercial HVAC expert can help ensure each appliance is perfectly aligned with a well-functioning ventilation system.
Push Appliances Against the Wall
When you eliminate air gaps, no hot air can get trapped between the appliance and the wall. This helps get the air flowing in one direction, into the exhaust system. Beyond helping to lower the room's temperature, this is also helps your appliances last longer.
Use Fans
Place fans strategically throughout the kitchen to help with air circulation. Also use exhaust fans and vent hoods to help pull the heat and humidity out of your work space. Consult with a professional to make sure you get the right size for your space and your appliances. Frequently, regulations about exhaust and fan systems are written into local codes, so before choosing your equipment, be sure you familiarize yourself with any requirements your area may have.
Educate Workers
Teach your bakery workers the signs of heatstroke. Ensure they take regularly scheduled breaks and drink plenty of water, especially if temperatures outdoors are hotter than indoors.
Perform Regular Maintenance
Schedule regular cleaning of all ventilation equipment, from range hoods to the ductwork behind the walls. Grease and grime can interfere with the proper function of exhaust systems, and it's a fire hazard as well. A professional service can remove all the buildup.
We Have the Experience to Help
Ultimately, when you improve ventilation in your bakery kitchen, you're improving appliance performance and helping your workers stay comfortable.
At Stratton Sales, we're not just about selling commercial bakery equipment. We also help bakeries large and small with layout, design and installation. From local building code to health regulations, we know the standards you need to meet for top performance. Improve ventilation in your bakery — call us today.
https://www.strattonsales.com/wp-content/uploads/2017/08/Ventilation-in-Your-Bakery.jpg
667
1000
admin
https://www.strattonsales.com/wp-content/uploads/2019/01/stratton-logo-Header-e1547676694271.png
admin
2017-09-01 07:55:13
2019-05-16 20:53:54
How to Improve Ventilation in Your Bakery