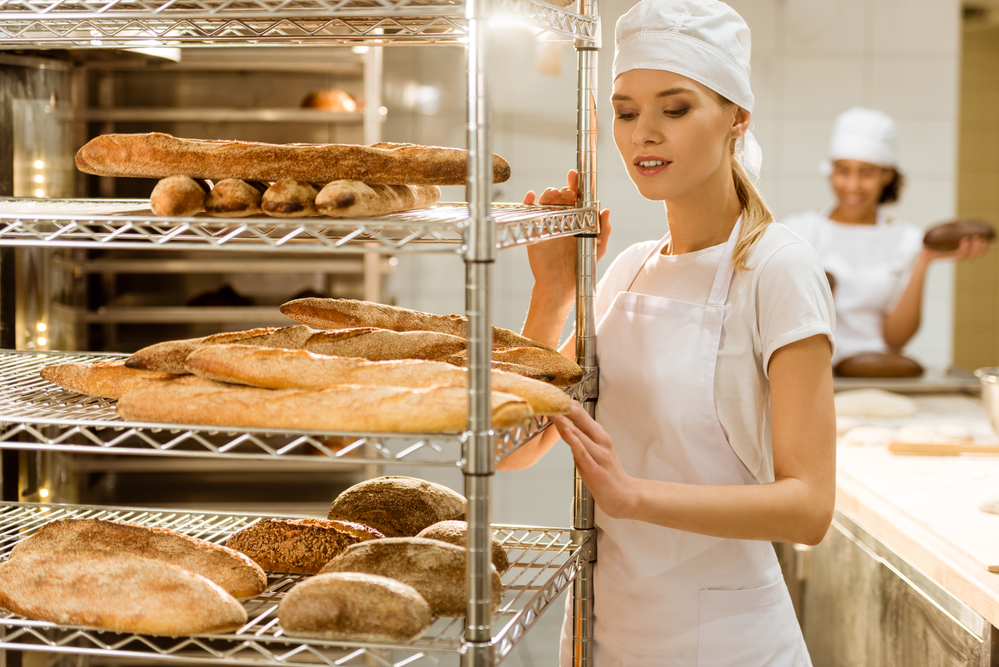 If you're designing a new commercial bakery equipment layout — or updating your old floorplan — the decisions you make now can affect your productivity and profitability for years (or even decades) to come.
Industrial engineers spend years learning the theory and practice of space planning for the foodservice industry, and you can expect to pay for that experience if you call on one to assist you with your equipment layout. You could save a little money by purchasing a floorplan online, or you could place your trust in someone who knows the industry inside and out — your commercial kitchen equipment supplier.
Using a Commercial Bakery Equipment Planning Consultant
Large, multinational corporations use industrial engineers and space-planning consultants to design their commercial kitchens, but the cost can easily run into the tens of thousands of dollars.
For most startups and smaller commercial bakery operations, this expense simply isn't practical, as nice as it might be to have. Many independent bakery owners also find that industrial consultants lack a clear understanding of their challenges as a locally owned and operated business.
Purchasing a Commercial Bakery Equipment Layout
A quick internet search will turn up dozens of commercial kitchen planning programs and hundreds of pre-existing commercial kitchen plans.
Although this can be a great source of ideas for you, you'll want to think twice before you break out your credit card. These plans can cost as much as $5,000 or more, and having changes made will add to the cost.
Because every bakery's space is unique, the chances are slim that one of those plans can work for you without modification. Your local building department likely also has unique requirements, so if you will be submitting your equipment layout to the city for a permit, you could be wasting your money on a pre-drawn floorplan.
Call on Your Commercial Bakery Equipment Sales Consultant
You could shell out a little money or a lot of money — or you could save yourself all that expense and trust someone who knows the answers better than anyone else — a bakery equipment sales expert.
Bakery and restaurant equipment suppliers know the industry better than anyone. Not only can your sales consultant help you select the right commercial ovens, dough proofers and dividers, commercial mixers and bread slicers, but they can also provide invaluable input for your floorplan and equipment layout.
But here's the best part — many industrial kitchen equipment suppliers will assist you with space planning at no cost, as long as you purchase your equipment from them. Or, if they do charge a fee, it's likely to be minimal as compared to a professional consultant.
Before you shell out a large consulting fee — or purchase a canned kitchen floorplan on the internet — contact Stratton Sales. As a highly respected supplier of industrial kitchen equipment for more than half a century, we know a thing or two about layouts and space planning in the commercial kitchen. We also represent the finest equipment manufacturers in the world, and because we understand your challenges, we even offer financing options to help make your dream a reality. When you're ready to launch your new bakery or upgrade your existing space, contact Stratton Sales for all your commercial bakery equipment needs.
https://www.strattonsales.com/wp-content/uploads/2018/08/Commercial-Bakery-Equipment-Layout-Floorplan-Tips.jpg
667
999
admin
https://www.strattonsales.com/wp-content/uploads/2019/01/stratton-logo-Header-e1547676694271.png
admin
2018-08-10 20:54:13
2019-05-09 19:33:36
Commercial Bakery Equipment Layout & Floorplan Tips