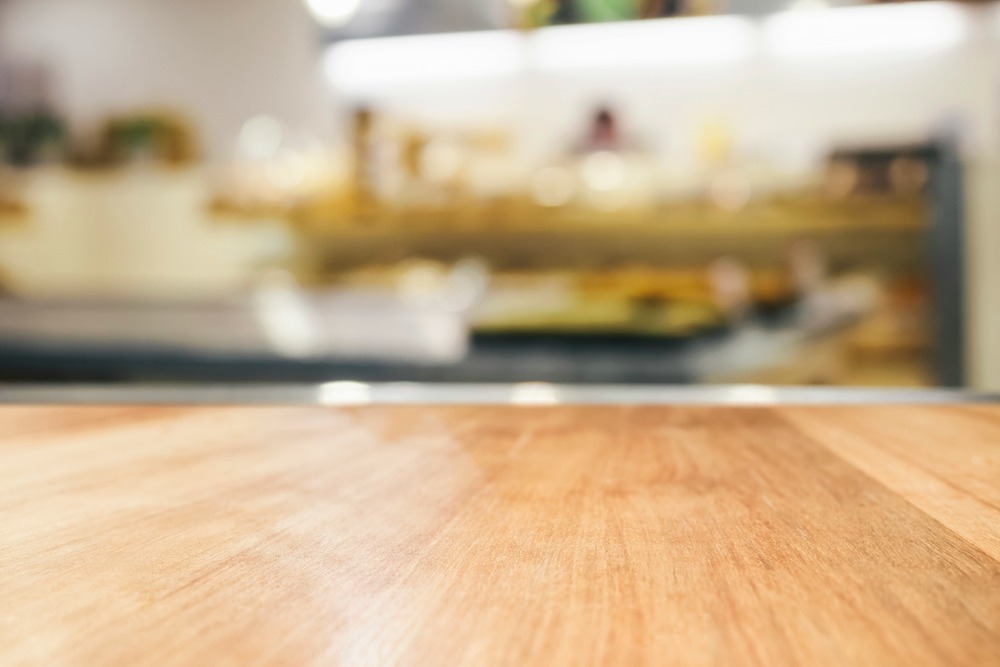 Choosing between a wood or stainless steel work table may be easy for a commercial kitchen because of stainless steel's many versatile, durable features. But for a bakery, the decision isn't so simple. When your focus is dough-based products, you may want to consider a wood table.
Before you make your decision on the best type of prep table for your busy bakery, consider the pros and cons of the two most popular options.
Metal Is Cool and Sophisticated (And Easy to Clean)
A stainless steel work table can be used to extend a countertop, add extra countertops between appliances or function as its own station. They're usually 36 inches tall to match the standard kitchen counter height, but you can get them in different heights.
You will notice a wide range of prices when shopping for a stainless steel work table, and the difference in each product comes down to the metal's quality. The better the steel, the higher the nickel content. Nickel is what gives the table its corrosion resistance. This is key in a baking setting, since the table will most definitely come into contact with moisture of an acidic nature.
A stainless steel work table could be a smart functional choice for a pastry chef. The cool, smooth surface is ideal for rolling out delicate dough mixes. These tables are also easy to sanitize and keep clean. It gives the whole kitchen a professional look.
Wood Is Warm and Dough-Friendly (And Beautiful)
Solid wood work tables are perfect for the baker who loves to knead dough by hand. No other material compares to the warmth of a butcher block, including granite, stainless steel or poly. If hands-on work is a central part of your day-to-day operations, it's easier and much more of a pleasure to roll, mix and proportion dough on a wood top.
You can also use your wood work top as a cutting board, chopping fruits and vegetables without worrying that the acids will corrode the surface. Avoid using it to prepare raw meat though — the bacteria could contaminate later food preparation.
Wood work tables are easy to keep clean, but more than that, you can fix any imperfections that may mar its appearance over the years. All you have to do is sand down the surface and re-varnish it. It's impossible to remove scratches and dents from stainless steel, so wood can easily be considered a longer-lasting, more beautiful option.
Choosing Your Work Table
Find the style and material you want — order from Stratton Sales today. Whether you select a wood or stainless steel work table, or both for different areas of your bakery's kitchen, we have a large selection of sizes in every price range.
https://www.strattonsales.com/wp-content/uploads/2017/04/work-table.jpg
667
1000
admin
https://www.strattonsales.com/wp-content/uploads/2019/01/stratton-logo-Header-e1547676694271.png
admin
2017-04-27 07:59:33
2019-05-20 17:40:38
What's Better: A Wood or Stainless Steel Work Table?