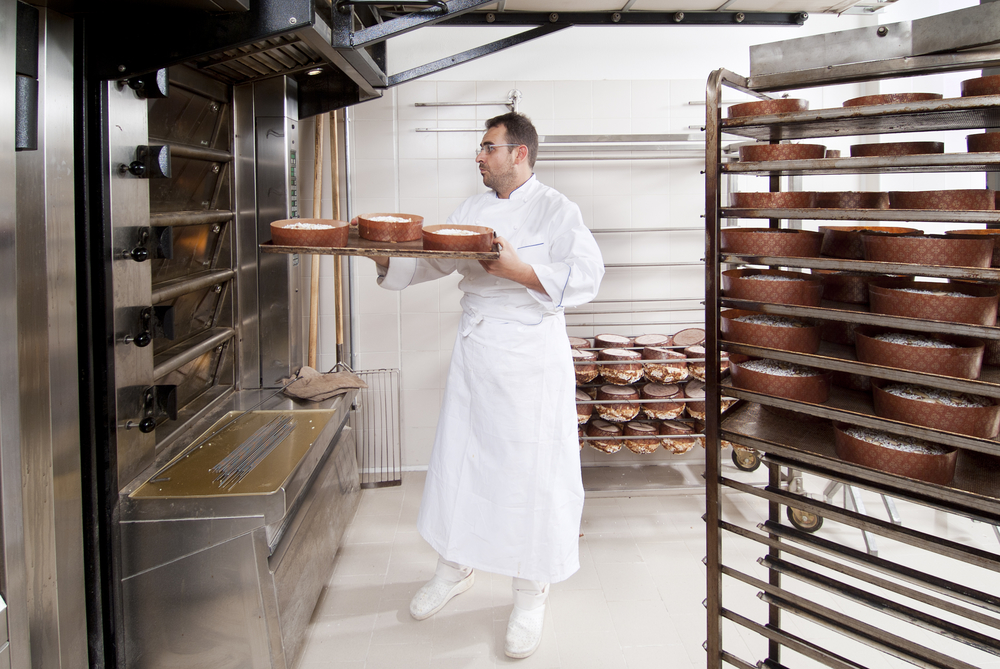 A rack oven is an essential piece of equipment for bakeries of all sizes. No matter what you bake on a daily basis, a rack oven offers a wide range of possibilities.
Before you invest in this central element of your bakery, explore the range of equipment options and helpful features you can find in this product line.
Why a Rack Oven?
A rack oven is the most flexible type of oven available, making it the top choice for bakeries of all specialties. From artisan bread to crusty bagels to roasted meats, you can use a rack oven for a range of purposes.
Also, rack ovens cook products consistently. They use convection heat, which incorporates fans to distribute hot air throughout the baking chamber. The racks rotate evenly in the oven, ensuring every part of the food is cooked evenly.
Also, unlike ovens in which you must remove one tray at a time, a rack oven allows you to unload every tray at once, guaranteeing uniformity across each batch.
What's the Right Size?
Now that you know this type of oven is perfect for you, it's time to narrow down your options until you find the right size. You can purchase a single rack, double rack or mini rack — the right choice for you will depend on your kitchen's volume of daily product output.
What's Your Preferred Power Source?
Choosing between a gas and electric machine is an important decision. Typically, electric-powered ovens are capable of sustaining a more even temperature throughout the baking process.
With gas ovens, a small amount of water vapor is introduced to the baking chamber as the gas combusts. Also, gas ovens require ventilation, or else they will heat up the entire room.
However, energy costs are a major consideration, especially for large-scale commercial operations. It may be much cheaper to use a gas oven than electric, or vice versa. It will depend on your location and the amount of baking you plan to do every day.
Consider These Desirable Features
Many commercial appliances come with added features that help increase baking flexibility and add convenience for you.
For example, a steam system that works in conjunction with the oven's airflow can help you create high-quality crusts for breads and bagels.
You should also look for an appliance that has programmability. This will allow you to save temperatures and bake times for different recipes.
We're Here to Help
At Stratton Sales, we're in the business of outfitting bakeries, no matter how large or small, with the right rack oven. We are here to help you find the right piece of equipment to complete the baking cycle.
Contact us today to learn more about the bakery products we carry, and get the details on the options that pique your interest.
https://www.strattonsales.com/wp-content/uploads/2017/03/rack-oven-bakery.jpg
669
1000
admin
https://www.strattonsales.com/wp-content/uploads/2019/01/stratton-logo-Header-e1547676694271.png
admin
2017-03-30 21:52:18
2019-05-20 17:45:19
Find the Rack Oven That Fits Your Bakery