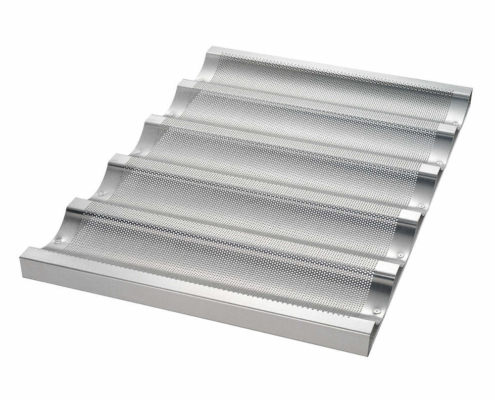 Baguette Pans

Baguette pans, used to bake French bread and Crusty Bread, are available in several mould configurations to bake the bread into the ideal baguette form.
4 Wide Long Baguette Pan
5 Wide Long Baguette Pan
4 Wide Across Baguette Pan
Perforated Sheet Pans

Full size perforated sheet pans are a multipurpose product line, ideal for use in any bakery or food service environment. Their flat surface makes them optimal for applications including free form baking of breads and pastries, dough proofing, food preparation, and storage.
18″ x 26″ 18 Gauge Perforated Sheet Pan